Hi All,
This came in one of "those" emails today.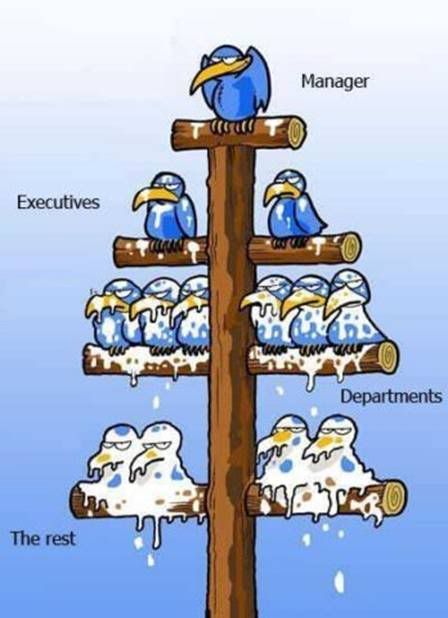 When top level folks look down, they see only sh...
When bottom level folks look up, they see only a..holes...
The whole aim of practical politics is to keep the populace alarmed
(and hence clamorous to be led to safety)
by menacing it with an endless series of hobgoblins, all of them imaginary.
H. L. Mencken
.  
The hobgoblins
have to be imaginary
so that
"they" can offer their solutions, not THE solutions.