07-08-2009, 01:53 PM
Sunsettommy
MANAGER


Posts: 4,061
Joined: Jul 2009
Reputation: 6
Cartoons
---
It is our attitude toward free thought and free expression that will determine our fate. There must be no limit on the range of temperate discussion, no limits on thought. No subject must be taboo. No censor must preside at our assemblies.

–William O. Douglas, U.S. Supreme Court Justice, 1952
07-08-2009, 01:55 PM
Sunsettommy
MANAGER


Posts: 4,061
Joined: Jul 2009
Reputation: 6
Re: Cartoons
---
It is our attitude toward free thought and free expression that will determine our fate. There must be no limit on the range of temperate discussion, no limits on thought. No subject must be taboo. No censor must preside at our assemblies.

–William O. Douglas, U.S. Supreme Court Justice, 1952
07-08-2009, 02:00 PM
Sunsettommy
MANAGER


Posts: 4,061
Joined: Jul 2009
Reputation: 6
Re: Cartoons
---
It is our attitude toward free thought and free expression that will determine our fate. There must be no limit on the range of temperate discussion, no limits on thought. No subject must be taboo. No censor must preside at our assemblies.

–William O. Douglas, U.S. Supreme Court Justice, 1952
07-08-2009, 02:02 PM
Sunsettommy
MANAGER


Posts: 4,061
Joined: Jul 2009
Reputation: 6
Re: Cartoons
---
It is our attitude toward free thought and free expression that will determine our fate. There must be no limit on the range of temperate discussion, no limits on thought. No subject must be taboo. No censor must preside at our assemblies.

–William O. Douglas, U.S. Supreme Court Justice, 1952
07-08-2009, 02:03 PM
Sunsettommy
MANAGER


Posts: 4,061
Joined: Jul 2009
Reputation: 6
Re: Cartoons
---
It is our attitude toward free thought and free expression that will determine our fate. There must be no limit on the range of temperate discussion, no limits on thought. No subject must be taboo. No censor must preside at our assemblies.

–William O. Douglas, U.S. Supreme Court Justice, 1952
07-08-2009, 02:04 PM
Sunsettommy
MANAGER


Posts: 4,061
Joined: Jul 2009
Reputation: 6
Re: Cartoons
---
It is our attitude toward free thought and free expression that will determine our fate. There must be no limit on the range of temperate discussion, no limits on thought. No subject must be taboo. No censor must preside at our assemblies.

–William O. Douglas, U.S. Supreme Court Justice, 1952
07-08-2009, 02:11 PM
Sunsettommy
MANAGER


Posts: 4,061
Joined: Jul 2009
Reputation: 6
Re: Cartoons
---
It is our attitude toward free thought and free expression that will determine our fate. There must be no limit on the range of temperate discussion, no limits on thought. No subject must be taboo. No censor must preside at our assemblies.

–William O. Douglas, U.S. Supreme Court Justice, 1952
07-08-2009, 02:13 PM
Sunsettommy
MANAGER


Posts: 4,061
Joined: Jul 2009
Reputation: 6
Re: Cartoons
---
It is our attitude toward free thought and free expression that will determine our fate. There must be no limit on the range of temperate discussion, no limits on thought. No subject must be taboo. No censor must preside at our assemblies.

–William O. Douglas, U.S. Supreme Court Justice, 1952
07-08-2009, 02:15 PM
Sunsettommy
MANAGER


Posts: 4,061
Joined: Jul 2009
Reputation: 6
Re: Cartoons
---
It is our attitude toward free thought and free expression that will determine our fate. There must be no limit on the range of temperate discussion, no limits on thought. No subject must be taboo. No censor must preside at our assemblies.

–William O. Douglas, U.S. Supreme Court Justice, 1952
07-09-2009, 12:26 AM
Derek
CAVEMAN SCIENTIST


Posts: 2,126
Joined: Jul 2009
Reputation: 10
Re: Cartoons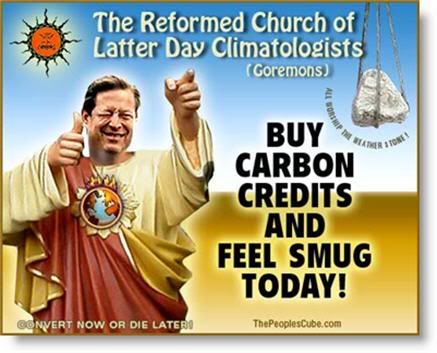 ---
The whole aim of practical politics is to keep the populace alarmed
(and hence clamorous to be led to safety)
by menacing it with an endless series of hobgoblins, all of them imaginary.


H. L. Mencken

.

The hobgoblins

have to be imaginary

so that
"they" can offer their solutions, not THE solutions.
07-10-2009, 07:28 PM
Goose52
Questioning Skeptic


Posts: 261
Joined: Nov 2009
Reputation: 2
Re: Cartoons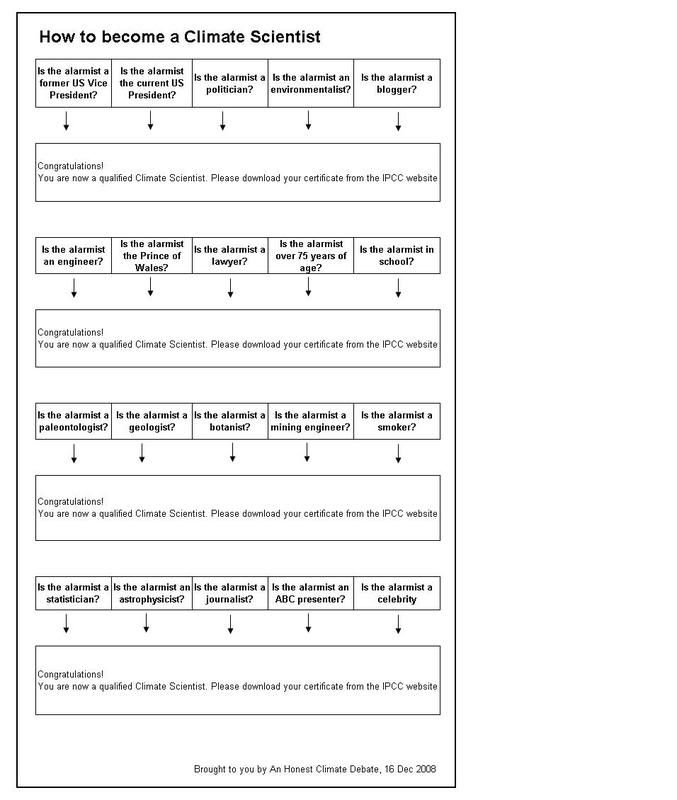 ---
Potato chip enthusiast.
07-10-2009, 08:23 PM
Scpg02.
Constitutionalist


Posts: 422
Joined: Jul 2009
Reputation: 2
Re: Cartoons
[quote author=sunsettommy link=topic=15.msg24#msg24 date=1247087639]
[/quote]
That's Michael Mann? I think he is good looking. However I must say that given who he is it is much like looking at a good looking guy and finding out he is gay.
---
"We do not believe any group of men adequate enough or wise enough to operate without scrutiny or without criticism. We know that the only way to avoid error is to detect it, that the only way to detect it is to be free to inquire. We know that in secrecy error undetected will flourish and subvert".

–

J Robert Oppenheimer.
07-12-2009, 02:43 PM
Sunsettommy
MANAGER


Posts: 4,061
Joined: Jul 2009
Reputation: 6
Re: Cartoons
---
It is our attitude toward free thought and free expression that will determine our fate. There must be no limit on the range of temperate discussion, no limits on thought. No subject must be taboo. No censor must preside at our assemblies.

–William O. Douglas, U.S. Supreme Court Justice, 1952
07-13-2009, 02:09 PM
Sunsettommy
MANAGER


Posts: 4,061
Joined: Jul 2009
Reputation: 6
Re: Cartoons
---
It is our attitude toward free thought and free expression that will determine our fate. There must be no limit on the range of temperate discussion, no limits on thought. No subject must be taboo. No censor must preside at our assemblies.

–William O. Douglas, U.S. Supreme Court Justice, 1952
07-13-2009, 02:11 PM
Sunsettommy
MANAGER


Posts: 4,061
Joined: Jul 2009
Reputation: 6
Re: Cartoons
---
It is our attitude toward free thought and free expression that will determine our fate. There must be no limit on the range of temperate discussion, no limits on thought. No subject must be taboo. No censor must preside at our assemblies.

–William O. Douglas, U.S. Supreme Court Justice, 1952
07-16-2009, 11:01 PM
Sunsettommy
MANAGER


Posts: 4,061
Joined: Jul 2009
Reputation: 6
Re: Cartoons
---
It is our attitude toward free thought and free expression that will determine our fate. There must be no limit on the range of temperate discussion, no limits on thought. No subject must be taboo. No censor must preside at our assemblies.

–William O. Douglas, U.S. Supreme Court Justice, 1952
07-17-2009, 07:35 PM
Sunsettommy
MANAGER


Posts: 4,061
Joined: Jul 2009
Reputation: 6
Re: Cartoons
---
It is our attitude toward free thought and free expression that will determine our fate. There must be no limit on the range of temperate discussion, no limits on thought. No subject must be taboo. No censor must preside at our assemblies.

–William O. Douglas, U.S. Supreme Court Justice, 1952
07-17-2009, 07:36 PM
Sunsettommy
MANAGER


Posts: 4,061
Joined: Jul 2009
Reputation: 6
Re: Cartoons
---
It is our attitude toward free thought and free expression that will determine our fate. There must be no limit on the range of temperate discussion, no limits on thought. No subject must be taboo. No censor must preside at our assemblies.

–William O. Douglas, U.S. Supreme Court Justice, 1952
07-17-2009, 07:37 PM
Sunsettommy
MANAGER


Posts: 4,061
Joined: Jul 2009
Reputation: 6
Re: Cartoons
---
It is our attitude toward free thought and free expression that will determine our fate. There must be no limit on the range of temperate discussion, no limits on thought. No subject must be taboo. No censor must preside at our assemblies.

–William O. Douglas, U.S. Supreme Court Justice, 1952
07-17-2009, 07:38 PM
Sunsettommy
MANAGER


Posts: 4,061
Joined: Jul 2009
Reputation: 6
Re: Cartoons
---
It is our attitude toward free thought and free expression that will determine our fate. There must be no limit on the range of temperate discussion, no limits on thought. No subject must be taboo. No censor must preside at our assemblies.

–William O. Douglas, U.S. Supreme Court Justice, 1952
User(s) browsing this thread: 1 Guest(s)