Two Charts for August 10, 2009
08-10-2009, 05:55 PM
Sunsettommy
MANAGER


Posts: 4,061
Joined: Jul 2009
Reputation: 6
Two Charts for August 10, 2009
Daily Mean Temperatures in the Arctic 1958 - 2008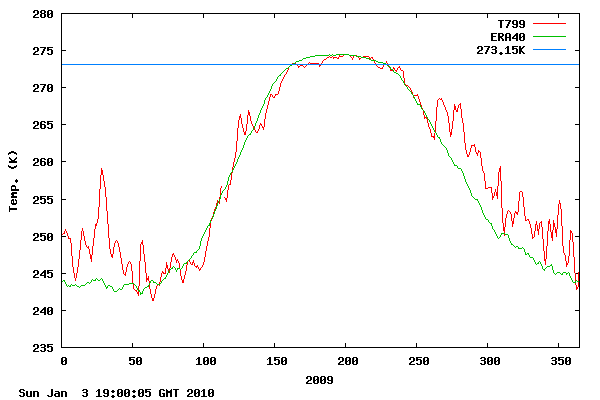 It appears that for the second year in a row,the ice coverage is a little bigger than last year.
I wonder what rationalization the alarmists will come up with?
---
It is our attitude toward free thought and free expression that will determine our fate. There must be no limit on the range of temperate discussion, no limits on thought. No subject must be taboo. No censor must preside at our assemblies.

–William O. Douglas, U.S. Supreme Court Justice, 1952
08-10-2009, 06:45 PM
Mike Davis
Questioning Skeptic


Posts: 451
Joined: Jul 2009
Reputation: 0
Re: Two Charts for August 10, 2009
The last I saw yesterday was that the ice may have increased but the melt has slowed. The Canadians are saying it is the wind pushing the ice into the passages that has blocked traffic through the Northwest passage this year and there are 6 or 7 boats waiting for the ice to clear. # from the east and 4 from the west.
User(s) browsing this thread: 1 Guest(s)